Rob Byrnes: The Official Site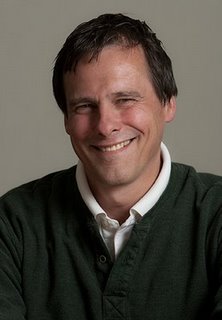 Rob@robbyrnes.net
Home
Reviews
The Books
The Booksellers
News
All About Rob
Join My Mailing List
The Books
I have been fortunate to have had six novels and four short stories published since 2002. Take a look. For more details on what others think about these books, pop over to the
Reviews
page; to order my work, visit the
Booksellers
page or click on one of the images below.
The Novels
Holy Rollers



(Bold Strokes Books, 2011)

When Grant Lambert and Chase LaMarca — partners in life and crime — learn that $7 million in not-so-petty cash is hidden in the safe of a rightwing mega-church, they assemble a team of gay and lesbian criminals to infiltrate the church and steal the money. But this Gang That Can't Do Anything Straight quickly finds its plans complicated by corrupt congressmen (and their gay aides); an "ex-gay" conference; an FBI investigation and — most jarring for these born-and-bred New Yorkers — life in the northern Virginia suburbs. And then there is Dr. Oscar Hurley — founder of the church — and his right-hand man, the Rev. Dennis Merribaugh, who prove themselves every bit as adept as the professionals when it comes to larceny...

Winner of a 2011 TLA Video GAYBIE Award!

Straight Lies



(Kensington Publishing, 2009)

Grant Lambert and Chase LaMarca, a pair of small-time gay criminals, learn about a sex tape proving that Romeo Romero, the world's hottest openly gay celebrity is actually heterosexual. What should be a simple plan — retrieve the tape, blackmail the celebrity, and live happily ever after — gets complicated when the tape is left in the back of a cab, setting in motion a madcap crime caper involving:

* a mercenary tabloid gossip editor;

* a lesbian realtor who gets an adrenaline rush from crime, and her spoiled girlfriend;

* a kinky Internet predator by night who just happens to be a cop by day;

* an alcoholic ex-cabbie who knows the streets of New York better than anyone;

* a boy toy whose IQ might be smaller than his waist size;

* a shallow social climber who has never crossed a bridge he didn't burn...

* and Tori Spelling.

Complications, needless to say, ensue, leading to what Booklist calls "a laugh-out-loud endgame farce with definite switch-hit appeal."

Winner of a 2009 TLA Video GAYBIE Award!

When the Stars Come Out



(Kensington Publishing, 2006)

Noah Abraham's writer's block disappears when he meets his new boyfriend's boss: former film star Quinn Scott. Now cantakerously in his 70s and nursing a bad hip, Quinn is ready to tell all about his years in Hollywood... years that ended when he fell in love with dancer Jimmy Beloit and was exiled by his vengeful ex-wife, virginal screen queen Kitty Randolph. But Kitty will do anything to make sure that Quinn's story stays buried forever...


Winner of a 2006 Lambda Literary Award!

Trust Fund Boys



(Kensington Publishing, 2004)

With his acting career dying a quick death, Brett Revere decides to take on a new role. By pretending to be part of the moneyed class, he hopes to find the financial stability that's been eluding him. But while he'd been counting those imaginary dollars, he hadn't counted on falling in love...

The Night We Met



(Kensington Publishing, 2002)

Boy meets boy: while dressed in drag for Halloween, Andrew Westlake falls in love with a handsome stranger. Complications arise: handsome stranger Frank DiBenedetto is the son of a mob boss. More complications arise: Frank is engaged to the daughter of a rival mob boss. And even more complications arise: Frank also falls in love with Andrew, but thinks he's really a woman. And that's all before the FBI gets involved...

The Short Stories





Men of the Mean Streets



(2011, Bold Strokes Books)

Prominent mystery writers Greg Herren and J. M. Redmann edited this anthology of noir crime fiction with a gay twist. My short story "Patience, Colorado" introduces a man fleeing his past and the damaged young man he encounters in a dying small town. Other authors in the collection include Felice Picano, Michael Thomas Ford, and Josh Aterovis.

Saints & Sinners 2010: New Fiction from the Festival



(2010, Queer Mojo Press)

In "Saint Daniel and His Demons," a man finds himself a little too successful in overcoming his good reputation. Amie Evans and Paul J. Willis edited this anthology, centered on winners of a writing competition sponsored by the Saints & Sinners LGBT literary festival. Other contributors to the anthology include Greg Herren, Jeff Mann, Jewelle Gomez, and Aaron Hamburger.

Fool For Love



(Cleis Press, 2009)

My story in this anthology of gay romance tales — "Happy Hour at Cafe Jones" — finds a cynical man at a hole-in-the-wall bar waiting for his Internet date to appear, only to be interrupted by the arrival of his ex-boyfriend. Edited by Timothy J. Lambert and R. D. Cochrane, this anthology also includes stories by Greg Herren, Felice Picano, Trebor Healey, Andrew Holleran, 'Nathan Burgoine, Jeffrey Ricker, David Puterbaugh, Rob Williams, Mark G, Harris, Joel Derfner, and others.

Strange Bedfellows



(Xlibris, 2000)

Debra Hyde and Dominic Santi edited this anthology of omnisexual erotica with a political bent. In my story "Media Relations," I detail an encounter between a right-wing presidential candidate and the Washington Post reporter determined to bring him down.