Rob Byrnes: The Official Site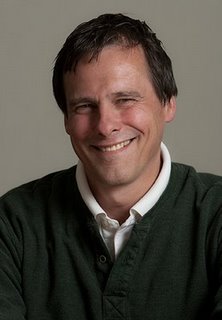 Rob@robbyrnes.net
Home
Reviews
The Books
The Booksellers
News
All About Rob
Join My Mailing List
The Reviews
Holy Rollers




"Byrnes presents a well-written, very amusing and reasonably credible story of right-wing hypocrisy and greed posing as religion, featuring a diverse slate of fully developed characters." — Bob Lind, Echo Magazine

"Byrnes has a keen sense of pacing, a sharp eye for telling character details, and a great talent for the set-up. He builds a solid foundation of suspense ... Holy Rollers is a laugh-out-loud, pee-your-pants funny caper story that will have you seeking out his other efforts as soon as you finish this. And smiling long after the last page has been turned." — Jerry Wheeler, Out in Print





Straight Lies

Winner of the first TLA Video GAYBIE Award!

Booklist
In this caper heist, Byrnes... comes up with obstacles likely and improbable as Grant and his longtime lover, Chase, try to steal a compromising videotape of gay film legend Romeo Romero (who's been out and proud for decades) making hot love in his hot tub to a hot, buxom blond. The actor's legions of gay fans would reel from the revelation of their Romeo's closeted heterosexuality, so blackmail's the scheme. As the two small-time con men try to claw their way up the crime ladder, they add an assortment of larcenous misfits to their gang until it resembles a hilarious bad-dream team. They then fail to secure the tape, so decide to re-create the sex scenario. Of course, everything that can go wrong does, making all the scheming and strategizing that somewhat slow the action resolve into a laugh-out-loud endgame farce with definite switch-hit appeal.

Bob Lind (in Echo Magazine; Phoenix)
What can go wrong, pretty much does go wrong, in this hilarious, madcap caper involving a diverse cast of colorful but strong-minded gays and lesbians, making up new rules as they go along, hoping for the ultimate payoff. The payoff is great for the reader of this fun book, and I give it five sun-splashed stars out of five.

Edge Boston
In spite of the fact that there isn't an honest or wholly decent character among this pathetic bunch, the novel is an irresistible page-turner, filled with adventure, intrigue and endearing idiocy... Readers will be hard pressed to put the book down until the outcome of this ridiculous, villainous scheme is revealed...A veritable race to the finish, as well as a lesson in Murphy's Law, "Straight Lies" is an engaging, enjoyable novel that, unlike its characters, doesn't pretend to be anything else.

Drewey Wayne Gunn's GunnShots (for the Lambda Literary Foundation website)
For years film star Romeo Romeo has been building his film career on his image of "the brave gay actor who has stepped forward when all the closet cases were [...] being closet cases." But Jamie Brock (from Trust Fund Boys), using an outdated camcorder, gets the proof that the star is actually very heterosexual. Jamie is all set to blackmail Romeo, when he stupidly leaves the incriminating tape in a taxicab. He turns to long-time petty crime professional Grant Lambert, the antihero of the novel, to find the tape — for a cut in the proposed blackmail money. Soon Grant is pulling his lover, Chase LaMarca, and most of his friends into what turns out to be, as in all good capers, an accelerating series of comical mishaps. In the process Byrnes creates a memorable string of eccentric characters and gets to skewer various pretentious New York types. One leaves the novel dizzy from all the twists and turns the plot takes as Grant invents one ingenious scheme after another, only to have each one somehow blow up in his face. No doubt the spirit of the late Donald E. Westlake floats benevolently over the novel, but this is totally vintage Byrnes with his own signature writ large and clear.

When the Stars Come Out

Publishers Weekly
Byrnes... plumbs the depths of variously closeted men in this sly charmer... Though Noah Abraham is attractive and successful, he hasn't dated in the year since his relationship with Harry ended; his life revolves around the book about closeted congressional staffers ("The Project," he ruefully calls it) he's been contracted to write, but his subjects are less than willing to go on the record. While on vacation in New York City, Noah meets Bart Gustafson, the handsome personal assistant to cantankerous former movie star Quinn Scott and his companion, Jimmy, a former dancer. Noah is astounded to learn Quinn is gay and decides that this — not the bland exposé of sexually reluctant bureaucrats — is the real story. Now all he has to do is convince Quinn to break decades of silence, something much easier said than done, as Noah finds himself up against not only Quinn's reluctance, but the fearsome ire of Quinn's ex-wife, a powerful Hollywood player bent on quashing Quinn's would-be tell-all. The romance between Noah and Bart has its intensely cheesy moments, but clever dialogue and an astute rendering of the prices people pay to keep secrets buried add crossover appeal.

Booklist
Smart, wealthy, and good-looking, Noah Abraham should have no trouble meeting someone new. Still, there's the ennui laced with desperation he feels when faced with the brick wall of his longtime project: interviewing closeted people in D.C. politics for a book he fears will never happen. In New York to see his post-heart-attack dad — famous attorney Max Abraham — he agrees to take dad's trophy wife, Tricia, to a gay bar. There she establishes herself as Miss Popularity with the smokers outside, while Noah mopes inside until a handsome stranger makes contact while ordering a drink. Turns out Bart is the personal assistant to former star Quinn Scott, who needs a writer to help craft his tell-all memoirs. Ex-wife Kitty, now a Hollywood force, wants to sabotage this laundering of dirty linen, so the plot thickens delightfully. Byrnes turns out another deftly written and enticingly complex gay romance.

H/X Magazine
Hysterical, catty, and dishy, Byrnes' new novel is a delectable take on the secrets of old Hollywood... a sweetly raucous tale.

We The People
Abounds with humor and poignancy... a really touching tale of what some people will give up for love.

Between the Covers
Never less than entertaining.

Out Front Colorado
A hilarous, wickedly witty novel.

EurekaPride.com
Cleverly written... outrageous and sexy...

Pittsburgh's Out
A smart, tart tale about learning to trust your heart... Under the breezily entertaining gloss of snappy wit, Byrnes has something substantial to say about how fine it is to come out of those darned closets.

Trust Fund Boys

Booklist
Necessity, bolstered by no small measure of desperation, is mother to invention, and inspired invention, at that. And unemployed-actor-pushing-40 Brett Revere (not his real name, and he can pass for 32), who has sunk so low he has even been fired from temping, and who shares a dumpy apartment in Astoria, Queens, with creepy Quentin, is desperate. Actually, Brett is set to sink to an even lower level of hell via his small part in a gay parody of Annie, in which he is to be humped by Sandy, the dog. Enough is enough, he tells his quasi-loyal agent, Alan. He will instead assume a role that will change his life, that of Trust Fund Boy, as which he will ingratiate his way into the world of wealthy gay power brokers. Will Brett also make the most of the electricity between himself and legitimate Trust Fund Boy Jamie? Tune in and turn those pages with this charming, well-paced gay romance.

Out in America
This story is filled with some of the funniest, yet down-to-earth, characters I've read in a while. Filled with humor and a touch of sarcasm, Trust Fund Boys delivers exactly what it promises — a really fun read.

Books to Watch Out For
Has a charming, bubbly class-consciousness that makes it quite endearing.

Lavender Magazine
Just as he did in his first novel...Byrnes brews a sexy, slippery, highly entertaining romance.

The Night We Met

Publishers Weekly
After 30-something author/editorial assistant Andrew Westlake, a self-proclaimed romantic, gets dumped by his boyfriend, Ted, a well-deserved wild night on the town throws him headlong into treacherous terrain in Byrnes's clever, compulsively readable first novel. Dismissing a broken heart and the bleak sales of his debut novel, Andrew attends a trendy gay nightclub opening on Halloween night in drag (as "Belle Bacall") and accidentally meets (and falls for) owner Frank DiBenedetto, a sexy, closeted gay man who is not only engaged to be married, but is an "underboss" in the Stendardi organized crime family. Despite warnings from friends, Andrew can't seem to tear himself away from Frank, even when Ted is mysteriously beaten up and Andrew becomes the prime suspect. Bad turns to worse when fianc'e Anna Franco catches her husband-to-be and Andrew in a hot postcoital embrace. Paranoia clouds the relationship as mob henchmen (and police detectives) stake out Andrew's apartment and keep watch over Frank's nightclub. A few close calls force Andrew to flee New York on a rather dramatic West Coast book tour, and upon his return he reconsiders his relationship with Frank. A rousing conclusion powered by mistaken identity, car chases, guns and narrow escapes sets the icing on this confection. The supporting cast-spicy best friend Denise; cocky, flamboyant co-worker David; and a host of murky mafiosi-is strong and the breezy dialogue exchanges are as authentic as they are hilarious. Byrnes adroitly combines a twist-filled plot, solid characterization, humor and steamy sex to create a nicely crafted, delightful debut that readers of any orientation will enjoy.

Booklist
Andrew toils in a Manhattan publisher's office, struggling to find both recognition as a Major Author and Mr. Right. He discovers both in a single package, hunky Frank DeBenedetto, who has influence with bookstores and talk show hosts. Of course, the road to true love and success is never without its little bumps, like the fact that Frank is straight and engaged to Anna, daughter of "Crazy Tommy" Franco, a Mafioso. Then too, Frank thinks Andrew's a woman. Mere details! Passionately attracted to each other, the two come together — as man and man — only to be discovered by Anna, who's not pleased. Byrnes' charming debut romance romps through a few beatings and assaults, a police investigation, and chases by "Big Paulie." Anna's father escalates the tension between the two Mafia factions with a whack here or there to prove his point, and Andrew must be whisked across the continent on a book tour for his own safety while Frank stays in New York "to take care of things." A crowd-pleasing delight.