Rob Byrnes: The Official Site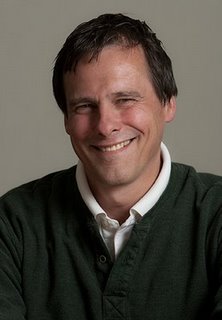 Rob@robbyrnes.net
Home
Reviews
The Books
The Booksellers
News
All About Rob
Join My Mailing List
What's New...
As 2009 dwindled to a close, I put a hold on book promotion efforts, figuring that the
Straight Lies
shelf life had passed (get it? get it?) and it was time to get to work on other important things... like, you know, writing a new book.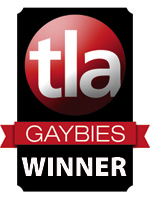 But then -- much to my surprise -- my little book caught a second wind. First, the good folks and customers at
TLA Video
nominated the book for their new "Gaybie" Award, along with recent releases from friends of mine including
Greg Herren
,
Michael Thomas Ford
,
Josh Aterovis
,
Anthony Bidulka
, and a number of other extremely worthy writers. And I won! Look, I have a badge!
And then the list of
Lambda Literary Award finalists
for "Gay Mystery" were released... and once again,
Straight Lies
made the cut. Which was awesome and humbling... although I didn't win. But Drewey Wayne Gunn wrote a sweeeeeeeet review of the book for the Lambda Literary Foundation website, so all is good.
Read it here
.
Most recently, I was at the
Saints & Sinners Literary Festival
in New Orleans, where I read an excerpt from
Straight Lies
and sat on a panel discussing the future of LGBT romance... which we all agreed was healthy, if volatile. I always have a great time there, and always make new, close friends. Nothing like bonding over a cocktail or seven, right? If you're a writer or interested reader, I hope you'll come to the 2011 conference.
So while we're waiting for the last award to roll in -- or roll away, as the case may be, because I did
not
win a Pulitzer -- I thank you all for your friendship and support and unconditional love. And cash, if you want to send it.
In the meantime, now 2010 is dwindling to a close and more good news is in the works. Stay tuned!
2009-2010 Events

May 13-16, 2010:
Saints & Sinners Literary Festival,
New Orleans
March 20, 2010: Lambda Literary Awards Finalists Reading,
New York City
@ LGBT Community Center
November 20, 2009:
Philadelphia
Reading @ Giovanni's Room
July 13, 2009:
Atlanta
Reading @ Outwrite Bookstore & Coffeehouse
June 27, 2009:
Rehoboth Beach
Book Party @ Gallery 50
April 2, 2009:
New York City
Book Launch Party @ The Ritz
April 22, 2009:
Washington DC
Book Party
May 14 -1, 20097:
Saints & Sinners Literary Festival,
New OrleansOnline Interviews
Host Jonathan Griffith interviewed me for the Internet/cable talkshow
Talking About...
in 2009.
Click here
to listen to the author in all his babbling glory!
For an older example of my babbling, check out my interview with Larry Flick and Keith Price from 2006 on Sirius Radio's "Out Q in the Morning" (now "
The Morning Jolt
"), posted
here on my blog